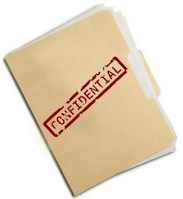 Once you allow information to leave your Bethesda location—whether by depositing it in the trash or in the hands of a recycling company—you've lost control. Unfortunately, you open yourself or your business up to risk any time you carelessly discard a document with sensitive information on it. Businesses in Maryland can easily be faced with lawsuits on the grounds of mishandled information, even if the sharing of that information was entirely accidental.
Don't Risk It—Shred It!
Destroy These Documents Regularly
Employee-related information
All payroll documents
Personnel issues including performance appraisals and disciplinary reports
Job application
Anything with employee addresses and personal information
Training manuals
Outdated medical records
Legal
Contracts
Legal correspondence
Records from your insurance agency
Expired contracts and legal documents
Accounting
Budgets
Internal accounting reports
Customer lists
A/R and A/P printouts
Bank statements
Unused checks
Credit card statements and receipts
Operations
Corporate records
Purchase orders
Supplier lists
Procurement requests
Proprietary data
Hard Drives and Electronic Media Devices
Fax machines, scanners, copiers, and printers
Mobile devices like cell phones, smart phones, PDAs, tablets and laptops
Legacy magnetic media like floppy drives, zip disks, and magnetic tapes
PC hard drives
Optical media, including CDs and DVDs
USB removable media such as pen drives, thumb drives, flash drives and sticks
Memory cards, including SD, SDHC, MMC, compact flash, microdrive, and memory sticks
Embedded flash on boards and devices, including motherboards and peripheral cards such as network adapters or any other adapter containing non-volatile flash memory
RAM and ROM-based storage devices
Biomedical devices such as physiologic monitors, infusion pumps, ventilators, MRI, CT, and diagnostic ultrasound and laboratory analyzers
Sales
Prospect lists
Customer lists
Drafts of sales strategies
Marketing related documents
Don't Wait Until It's Too Late—Get FREE, No Obligations Quotes on Shredding in Bethesda Today
At Bethesda Document Shredding, we make it our top priority to provide you with flexible, affordable, and trustworthy service options. Whether you're looking for on site shredding, off site shredding, or hard drive shredding, we'll match you with the right service that best suits your security interests.
Fill out the form to the left or give us a call at (240) 668-0318 to get started on your free quote today!